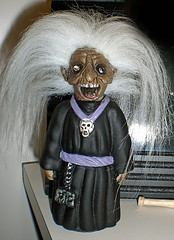 Drupal Is…Taking Over
I've written before about my love/hate relationship with Drupal.  It has always seemed like if I just learn one more thing I will suddenly have complete mastery and be able to create fantastic sites with minimal effort.  I've always been frustrated by the lack of help and the lack of intuitiveness in the application itself and in its community, and I've always been convinced that it is a result of perverse incentives.
Right now, Drupal is a great and interesting piece of software that is free.  All the people who work in the community to expand and support it basically get bupkis for their time.  In fact, it is my (completely unresearched) opinion that most of them make their money through Drupal consulting.  The obvious power of Drupal convinces some hapless soul to use it and then they find out they are over their head and call in the cavalry.
Obviously you can see how the incentives here are bad.  If I'm a Drupal contributor, I want my software to be powerful, but I actually want it to be hard to use. Now if you ask me, I doubt very much that any of them think of it in those terms and are actually really awesome people who contribute their time to make a really cool product.  However, I think that their incentives are such that they're going to be motivated to do some things and not others.
I've repeatedly considered making an external wiki, not subject to the peevishness of the Drupal forums.  Where people don't like to tell you why you shouldn't want to do what you want to do and just help you do it.  However I've noticed a horrifying transformation coming over myself.  As I slowly learn how to do things in Drupal, I don't want to share.
I think to myself, "If I can patch X, Y and Z together it will make an awesome site and it won't be hard at all."  But I'm suddenly overcome with a desire to keep that information to myself in order to maximize it's benefit for me.  I mean, I've struggled forever to gain mastery over this evil program, why should I share the fruits of my labor.  If I share how easy it was to make my super-cool site, everyone will do it…terrifying.  I think the Drupal is taking over…
Photo by: nevet5