I have noticed recently that I have a new psychosis that I attribute to what I'm calling "domain name inflation." I have spent so much time typing in ridiculously obscure domain names, only to find them taken, that I have lost all perspective on what constitutes a "good" domain name. I find myself saying things like "ButterAndToastForBreakfast.com is available?!?!? Awesome!"
This is, of course, the result of the amazing value of a good dot-com name. Gone are the days when we naively typed in a single dictionary word and had even the faintest notion that it might return availability. Now we're happy if we can put two words together that seem to make sense. "PeanutButterHorse.com" looks better and better by the day.
When it all becomes interesting is with ICANN's recent approval for basically "anything goes" top level domains. .smith, .ibm, .monkey are all on the table. The question is: Will this have an impact on the value of the dot-com addresses. Is there any reason we should favor www.monkey.com to www.monkey?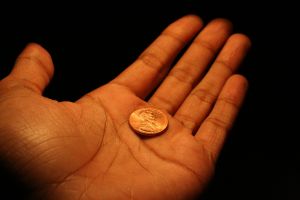 If you look at it long enough…
The answer to this is somewhat apparent already. Is there any functional reason why monkey.com should be more valuable than monkey.org? Theoretically? No. In reality? Of course. Dot-com addresses are valuable because dot-com addresses are valuable. If you're a "serious player," you have a dot-com address.
Moreover, the dot-com address is practically synonymous in a typical user's mind. The dot-net address is less valuable because even if you are "monkey.net", there's a good chance your user is going to type in "monkey.com." Ultimately, even though the new ICANN decision will open up a world of new address possibilities, the dot-coms will all still maintain their blue-chip status and their value. And perhaps increase it.