I believe the time is fast approaching in the Web 2.0 world where the next logical step is to compensate people who are generating content for you. The Wikipedias of the world have already cornered the market on convincing people to freely make money for them. The next obvious step in this process is revenue sharing solutions.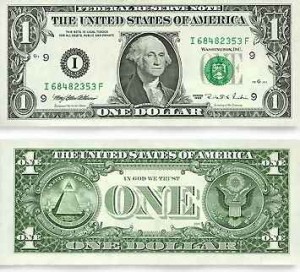 While people are going to continue to give away their work for free, they are going to give it to established sites. If you're trying to develop a new product and expect people to work for you, you are going to want to give them something in return. While links are a common source of compensation, the logistics of giving these out has become problematic. If Google is going to punish me for linking to content, I don't want to have to vet every outbound link I give.
Ultimately what people would most like and what we'd most like to give them is money. We don't want to actually have to PAY them, though. Obviously we're not the first people to think of this, and the solution has been instituted by several places: Revenue Sharing.
The beauty of this is there are a plethora of ways it can be implemented, and I don't ever have to have a financial relationship with my content generator. If I'm monetizing through Adsense, I simply rotate our Adsense IDs. If I want to give them 60% of the revenue, I use their Adsense ID on 60% of the Pageviews and mine on the other 40%. There are just a few problems with this:
It seems like Google isn't wild about the idea.

Digital Point forums is one of the places that uses a variation of this methodology and they managed to get some feedback from Google on the subject. I read that to mean that while they don't really "like" it, they don't explicitly prohibit it. But they warn about my second misgiving…

I don't want to be liable for other people's link fraud.

As Google points out in the link above, pretty much everyone involved is responsible for the actions on that page. So if I have a revenue-sharing page and the nimrod I'm working with decides to get all his friends to click on his Adsense links, I'm responsible, too.

We have to bring something to the table.

Sites like Hubpages already have a strong Pagerank and other content to give incentive to people to put their content on their pages. I always think there's value in aggregation, but we have to make an appealing value proposal. Additionally once you get people thinking in terms of what their content is really worth, they may have a tendency to overvalue it. While they might be fine with giving it away for free, if someone's being explicit about paying them for it they may want a bigger cut.