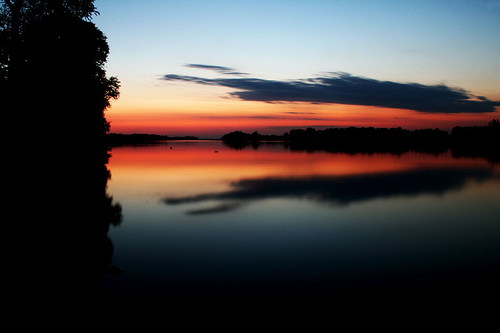 Not too long ago we did a quick article on stock photos. I really didn't have much of a problem with the results we were getting, however I was reading an article on skelliewag.org about how she uses flickr to get pictures and thought we might give it a try here. You should read the article but the the gist is:
It's easy to find photos on flickr, which I've found to be quite true.
Only use photos under the Creative Commons license, which you can find here. This license allows you to make changes to the photo, like cropping our putting text over it, as long as you credit the artist.
Obviously the photos themselves are generally very striking. There are a lot of talented photographers on the site. I'm not completely sold on the idea however for a couple of reasons:
The photos don't lend themselves as much to our "captions" which I think are sometimes funny.
Our plug-in that we use for the captions won't let us credit the photographer in it, so I'm going to have to find a new plug-in
Most importantly, in another article by skellie on problogger, she was advocating against changing the "style" of your image usage. So I think she would disapprove of me sometimes using stylish flickr photos, and sometimes using silly cartoons. She's pretty successful so I'm reluctant to ignore her advice, but I'd hate to commit to never using cartoons and such again.
I may have to disregard her advice for the time being and mix pretty flickr photos with the other stock media. I think in many cases they're a visual draw and more compelling than the art we've been using. I just hate to give up my opportunity to try to be pithy. Either way it is definitely something to consider for any blogger.