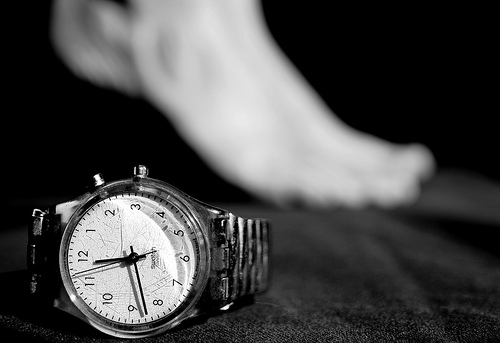 I'm a complete miser when it comes to my time and looking for ways to keep from wasting it. Nearly everything I do is calculated on a cost-benefit equation and potentially discontinued based on whether it was worth my time. In fact I'm timing how long it takes me to write this blog right now. Ignoring the question of whether I'm a soulless automaton, let's get to the question at hand:
How can I tell which blogs are worth the time to post comments on?
I have a pretty simple formula for this. Just like PPC, I value a click at about 10 cents. If I were buying ads from Google, that's about what I'd pay. When I go back and look at my Google Analytics, I can quickly tell how many viewers my post got me. So the obvious formula:
($0.10 x Visitors) – (Hourly Rate * Hours Taken To Post)
If I have an hourly rate of $50 and it took me 3 minutes (1/20th of an hour) to post a comment that got me 10 visitors, that post was worth:
($0.10 x 10) – ($50 * 1/20) = $1.00 – $2.50 = -$1.50
I got $1.00 of value for $2.50 of work, so that probably wasn't a great use of my time. I could have invested my $2.50 of effort and bought 25 clicks from Google. In this scenario my break-even is 25 visitors. If I get 25 or more it was worth it.
If you don't know what hourly rate to use, check out our article on Valuing Your Time.
What about quality?
There are a ton more variables you can use in this equation, like bouce rate, pageviews or return visits, but I am just looking for a simple rule of thumb. I can pretty quickly assess whether the traffic I'm getting is junk or not without getting too technical. It's never going to be a science, but as long as you're posting on relevant blogs and keeping an eye on the quality of traffic you're getting, this method should help you keep from wasting time.