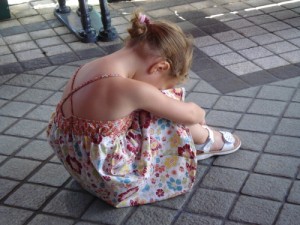 We all get down about things sometimes.
While we are generally pessimists, there are three key areas that are marginally exceeding our expectations of difficulty:
Link building
Forums
Organic Search
We attribute part of this difficulty to the "tightly-knit" profile of our target market. They are loyal to their current message boards and forums and are somewhat skeptical of new offerings. Thus the same things that make them desirable users also make them hard to woo. Additionally, the existing webmasters in the area are understandably reluctant to help promote our site. While we intentionally chose a niche market we felt would not be threatening, we are not surprised that we are not greeted with open arms.
Forum
Probably the most difficult aspect of getting WDWForGrownups going is the Forum. Everything I have read on the subject says patience is the key, however I get the feeling that the low level of response we've gotten so far is somewhat abnormal. Since this is also the most valuable aspect of the site, this is not that surprising. It is probably unrealistic to expect the forum to get rolling immediately; like any other site, good content is what will spur people to contribute their own.
One problem is that few of our "real life" friends are Disney World people. Annie has some online friends who are into Disney World, but they have not been overly responsive to registering and posting. We also don't want to encourage our friends who are not particularly interested in the subject matter to post on the site, since that will lead to low quality content. Additionally, we really don't want to make "fake users" and have "fake conversations," because we feel it's disingenuous. (It's also a lot of work!)
I am not sure how important it is to keep the forum looking "up to date" to the day. We generally try to post when anything interesting comes up. Usually, we'll post on a timely topic, leave it alone for a while with the hope that someone else will comment, and then comment ourselves when the topic is beginning to look stale.
If anyone out there has experience with forum building, we'd love to hear from you!
Link Building
Link building has also been a mild frustration. While my expectations were not overly high in this arena, the tight-knit profile of the market has been a hindrance here. We can all feel confident that unsolicited emails will have a low response rate; however, we have met with non-responses even to such simple acts as asking what it would cost us to sponsor events.
We have found some blogs that have a good synergy with our site, and when we post comments on their entries we usually see a fairly high (for us) influx of traffic for several days. We try to promote those blogs in return. However this kind of link-building is fairly short lived. It also isn't clear how often these users are going to return.
The more "permanent" sorts of links have been harder to come by. Due to the unresponsiveness I mentioned, it's been difficult to negotiate reciprocal links. Since we are a link directory, we are generally going to link to these people anyway so our value proposition is somewhat diminished as well. Our contact is usually something along the lines of "we are going to link to you, we'd appreciate you linking back to us," which is obviously not as compelling as "we will link to you if you link to us."
That being said, the frustrations in this area have not been as high as in other areas. We at least see some progress in this area, which gives us some encouragement. Also perfecting this skill will definitely pay off down the line.
Organic Search
Organic search is troubling at a more fundamental level. While we are not rated as well as we like yet for certain search terms, we are the number one result for 'WDW for grownups', which we expected to be at least a semi-frequent search. Despite this we rarely see any organic traffic.
Obviously this type of traffic is the most valuable, so our failure to lure any so far is troubling. In order to try to increase the number of search terms for which we rate highly, we have tried to increase the rate at which we write our articles. Hopefully the associations of terms in that area will help us rate higher for combinations that are unmet elsewhere.
Also, we are hoping that solving the other two issues will help improve our search ranking. If we have more links via link-building, we will have a higher PageRank, and if we are able to get our forums "rolling," then we will have more content and a higher chance of searches landing there. Even the small bit of progress we have seen in the forum has led to a few organic landings, such as when a search for 'xxxx' resulted in a landing in our forum. While this search may not be common, as our content increases these could become a significant source of traffic.
Continuing Strategy
We currently have not made any major "pushes" to promote our site. We have yet to pay for advertising or attempt to optimize our site further for search terms. We see no reason to panic about our current troubles as we are early in the process and feel like there will be good synergy in solving them. All that being said we will be closely monitoring our progress in these areas.