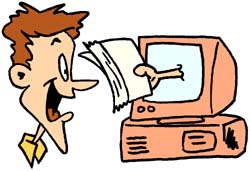 Trading content is a win-win
Background
You may recall that last week we mentioned launching a 101 Linkbuilding Tips Experiement Series. We've had an exciting few days in terms of link building for WDW for Grownups and thought we'd make this our first experiment in the series.
We've been lucky enough recently to have a few options pop up for content swapping. Currently, Brad has negotiated an article/forum post swap with one fellow webmaster, and I've had the chance to give an interview about Disney travel for another website (with the hope of more article sharing in the future). I've also reached out to a more established website to determine their article submission guidelines, but haven't heard anything back yet.
Results To Date
Already we've had several forum posts from both of our partners, and we're excited to move forward with articles. What's perhaps most intriguing, however, is that both of these partner sites focus on markets adjacent to–but not overlapping with–our primary market, which is Walt Disney World adult guests.
One site targets solo travellers and one site targets general theme park go-ers. This means that by partnering with wdwforgrownups.com, these sites are able to gain access to a much more focused (yet still huge) market as well as targeted article content (from us), while wdwforgrownups.com is able to gain access to two broader markets that take our site more mainstream. It's exactly what we were hoping to do, and there are multiple opportunities for next steps.
We'll keep you updated on where these new relationships take us.