Photo Credit: Lall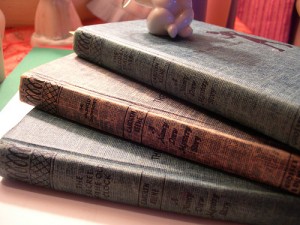 We enjoy a good mystery as much as the next guy, but…
Stumbleupon has always felt more like a feel-good solution than an actual marketing approach. That being said you always have to consider that possibility that if just one person writes a blog about one of your articles it was well worth stumbling it. We have had some interesting results with Stumbleupon so we thought we'd share them with you.
About a month ago we did our first test with Stumbleupon. We had a post in our Walt Disney World for Grownups forums about your most artistic Disney Photos. It has received by far our best results and is an entertaining thread. I stumbled it, Annie stumbled it and one other friend of mine stumbled it over the course of about 12 hours. As a result we got 220 visitors from stumbleupon that day.
Now 220 visitors is an exciting number for us. That far exceeds our usual daily volume by itself. The bounce rate on those visits was 52.27% which was actually much better than I expected. What was a downer was that as far as I was able to determine from the analytics, none of those users ever came back. This was roughly the end result I expected, but it was still somewhat disappointing. On the flip side at least a good influx of people had looked at the post and I thought it was worth trying again.
I didn't want to annoy people by spamming with lots of posts so I waited until last night to try another attempt. This time we stumbled an article about working remotely from Disney World. I actually thought this article would have a better possibility of "catching on" since this is the kind of thing that sites like Digg go for. I was cautiously optimistic. Once again the three of us stumbled this article, this time within a few seconds of each other and so far, we've gotten exactly one visitor. I'm not even sure that visitor wasn't me, although there seems to be evidence it wasn't.
Conclusions
About the only explanations I can find for this disparity are:
This article was submitted to travel instead of photography.
The other post was submitted over a longer period of time. I find this somewhat unlikely however, because I got about 20 visits just from 1 stumble last time.
Overall I'd say I'm considerably less enthused about stumbling than I was before. I will certainly have to try a few more experiments before I decide for sure though.